PwC's Academy
Business and Management
Explore our new Business and Management training.
PwC's New Leadership Programme
Today's world is ever-changing and challenging. PwC's network of professionals has dedicated hours of research into what makes the modern leader.
Become the Next Generation Leader and improve your leadership strategies. Delve into a journey of 4 modules, spanned over 24 consecutive weeks spanning up to 100 hours of learning and endless opportunities to connect with the network. Our Award in 21st Century Leadership Skills can be tailored, to meet your business and people's needs.
Learn more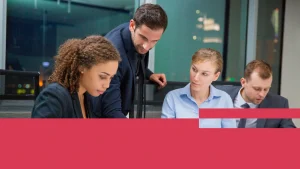 Explore our Business & Management courses